Erfolgsgeschichten der LOLYO MACH MITarbeiter-App
Wenn es darum geht, Mitarbeitende vom Büro über die Produktion bis zum Außendienst direkt und unkompliziert per Smartphone und PC miteinander zu vernetzen, vertrauen bereits mehr als 250 führende Unternehmen in über 15 Ländern auf die LOLYO MACH MITarbeiter-App – und es werden laufend mehr.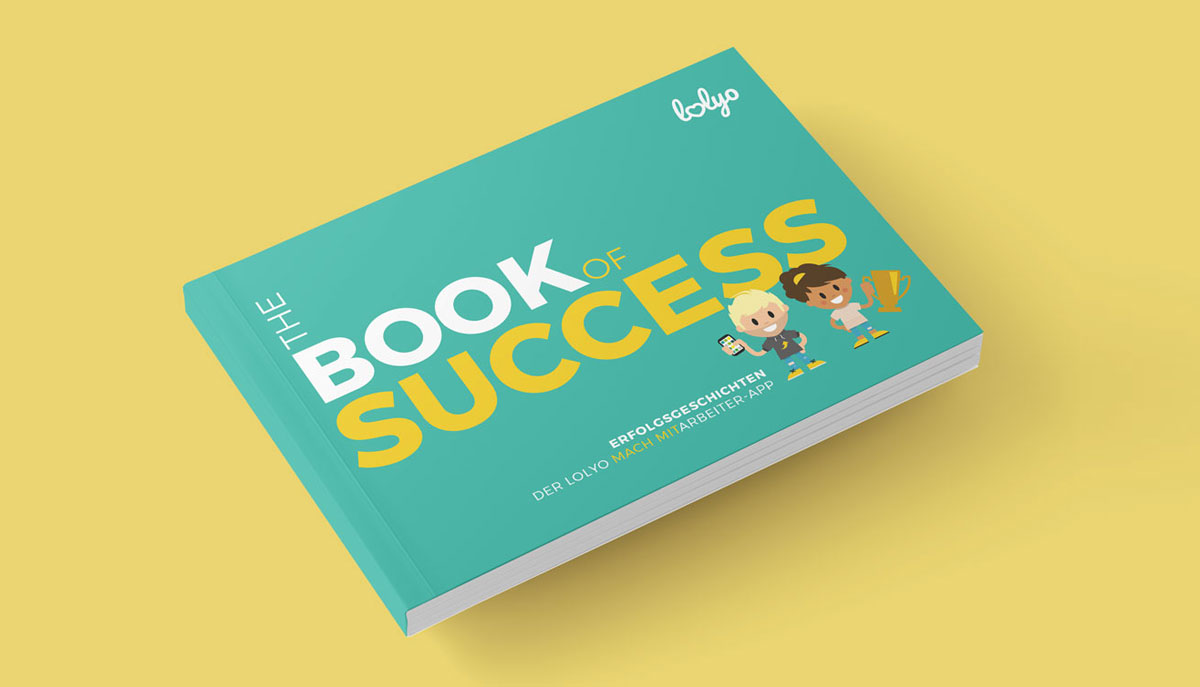 Brandneu und druckfrisch liefert unser neues LOLYO Book of Success Antworten auf folgende und weitere Fragen:

Was hat sich seit Einführung der LOLYO MACH MITarbeiter-App verändert?

Wie haben die Mitarbeitenden das Angebot angenommen?

Welche Auswirkungen hat die App auf die Recruitingkosten?

Welche Tools und Features werden am häufigsten genutzt?
In dieser Broschüre finden Sie einige der vielen Erfolgsgeschichten der LOLYO MACH MITarbeiter-App. Blicken Sie mit uns hinter die Kulissen und erfahren Sie aus erster Hand von unseren Kund*innen, wie führende Branchengrößen die Digitalisierung der internen Kommunikation mit LOLYO erleben.
Jetzt kostenfrei bestellen oder downloaden!
Diese Lektüre wollen Sie sich nicht entgehen lassen? Dann holen Sie sich Ihr Book of SUCCESS noch heute und lassen Sie sich davon inspirieren – vielleicht ist die nächste Success Story, die Ihres Unternehmens. Sie können das Buch entweder kostenfrei bestellen oder als Whitepaper sofort downloaden.

Mitarbeiterkommunikation

brandaktuell
Schließen Sie sich der Community von 5.000 Lesern an! Jeden Monat frischer Content aus den Bereichen HR und interner Kommunikation.